Organizations
"Founded in 2001, GCN is a nonprofit Christian ministry dedicated to building bridges and offering support for those caught in the crossfire of one of today's most divisive culture wars.
GCN helps create safe spaces both online and offline for Christians of all sorts to make friends, ask questions, get support, and offer support to others.
Through conferences, speaking events, videos, message boards, and more, we're transforming the conversation in the church and working to "share Christ's light and love for all.""
"The Marin Foundation is a 501c3 non-profit that works to build bridges between the LGBTQ community and conservatives through scientific research, biblical and social education, and diverse community gatherings."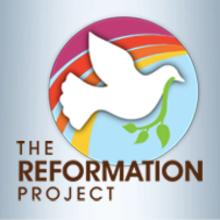 "The Reformation Project exists to train Christians to support and affirm lesbian, gay, bisexual, and transgender (LGBT) people. Through building a deep grassroots movement, we strive to create an environment in which Christian leaders will have the freedom to take the next steps toward affirming and including LGBT people in all aspects of church life."
Books
By Justin Lee

A well-crafted, moving memoir from Justin Lee, the founder of the Gay Christian Network, chronicling his journey to reconcile his faith and sexual orientation.
"Disarmingly vulnerable…poignant…"—Christianity Today
"Lee, one of our leading voices on the issues of being gay and Christian, gives us this powerful look at ways that members on both sides of the lines can learn from and grow with each other."—SHE Magazine
By Matthew Vines
A remarkably engaging and accessible synthesis of decades of scholarly research, providing a strong argument in favor of same-sex relationships while maintaining a high view of the the authority of Scripture.
Winsome, accessible, and carefully researched, every page is brought to life by the author's clear love for Scripture and deep, persistent faith. — Rachel Held Evans, author of A Year of Biblical Womanhood and Faith Unraveled
"For anyone who wants to know why some evangelicals find that the Bible does not condemn same-gender marriage, Matthew Vines's book answers the question. Christians who oppose gay marriage should consider what he has to say."
— Tony Campolo, professor emeritus, Eastern University
By David Gushee
David Gushee, America's leading evangelical ethicist and author of Kingdom Ethics, a key text on evangelical ethics, addresses why he has changed his mind on same-sex relationships, and believes the rest of the church should as well.
"Not only is David Gushee's work deep, thoughtful and brilliant; and not only is David philosophically and theologically careful and astute; he is also refreshingly clear and understandable by 'common people' who know neither philosophical nor theological mumbo jumbo." – Brian D. McLaren
"David Gushee addresses one of the most controverted issues in our time, and does so with wisdom and grace." – James V. Brownson
By Dr. James V. Brownson
In this more academic text, Dr. Brownson "develops a broad, cross-cultural sexual ethic from Scripture, locates current debates over homosexuality in that wider context, and explores why the Bible speaks the way it does about same-sex relationships."
"If ever a book spoke the good news of the gospel with biblical authority to those children of God who happen not to be straight, it is this book. Brownson addresses with clarity an issue that is tearing the church of Jesus Christ apart, as he gently insists that all of us allow new facts and insights to illuminate our understanding of what Scripture has to say to gay and lesbian Christians." – Peggy Campolo
"This work has taken the church forward in its deliberations regarding the same-sex debate, both in terms of the centrality of Scripture and of the concerns that face us today." – Review of Biblical Literature
By Kathy Baldock
A remarkable and unique work, Baldock weaves together 10 years of historical, cultural, political, and scriptural research to untangle the influences and influencers that have shaped the culture and church's response to the LGBT community today.
"If you read only one book on the history of LGBT rights, the culture, psychotherapy, religious reactions, and what the Bible really says about being gay, Walking the Bridgeless Canyon should be it. It is well-researched, compelling, and eye opening." – Yvette Cantu Schneider, former policy analyst at Family Research Council, former director of women's ministry at Exodus International, and author of the book Never Not Broken
By Wesley Hill
Wesley Hill, MA in Theology an Religion, chronicles what it looks like for a gay Christian to wrestle with a "no" from God in terms of having a relationship, and plots a course for Gay Christians to honor God through celibacy.
"Hill's work offers a richly-worded insight, wisdom, truth, and grace to homosexual believers and fellow Christians. Washed and Waiting is a pioneering work that, I hope, will change the understanding and the attitude of the Christian community toward those with homosexual desires within the church, and offer both hope and refreshment for both." –Relevant Magazine
Videos